Cornwall is the most southwestern county of England and has stunning views and beaches. It is a peninsula surrounded by the Celtic Sea to the north and the English Channel to the south.
There is no shortage of outdoor activities to do when visiting Cornwall and there are countless campervan parks all along the coast looking over the water.
Land's End is the most westerly point of mainland England. Besides a spectacular view, there are now gift shops, attractions, restaurants and even a hotel. There are also coastal walks all along the cliffs of differing lengths depending on your ability.
A little further east in Falmouth is Pendennis Castle a fortress built by Henry VIII in the mid-1500s. Most recently, the Castle was used during World War II to support the invasion of France on D-Day.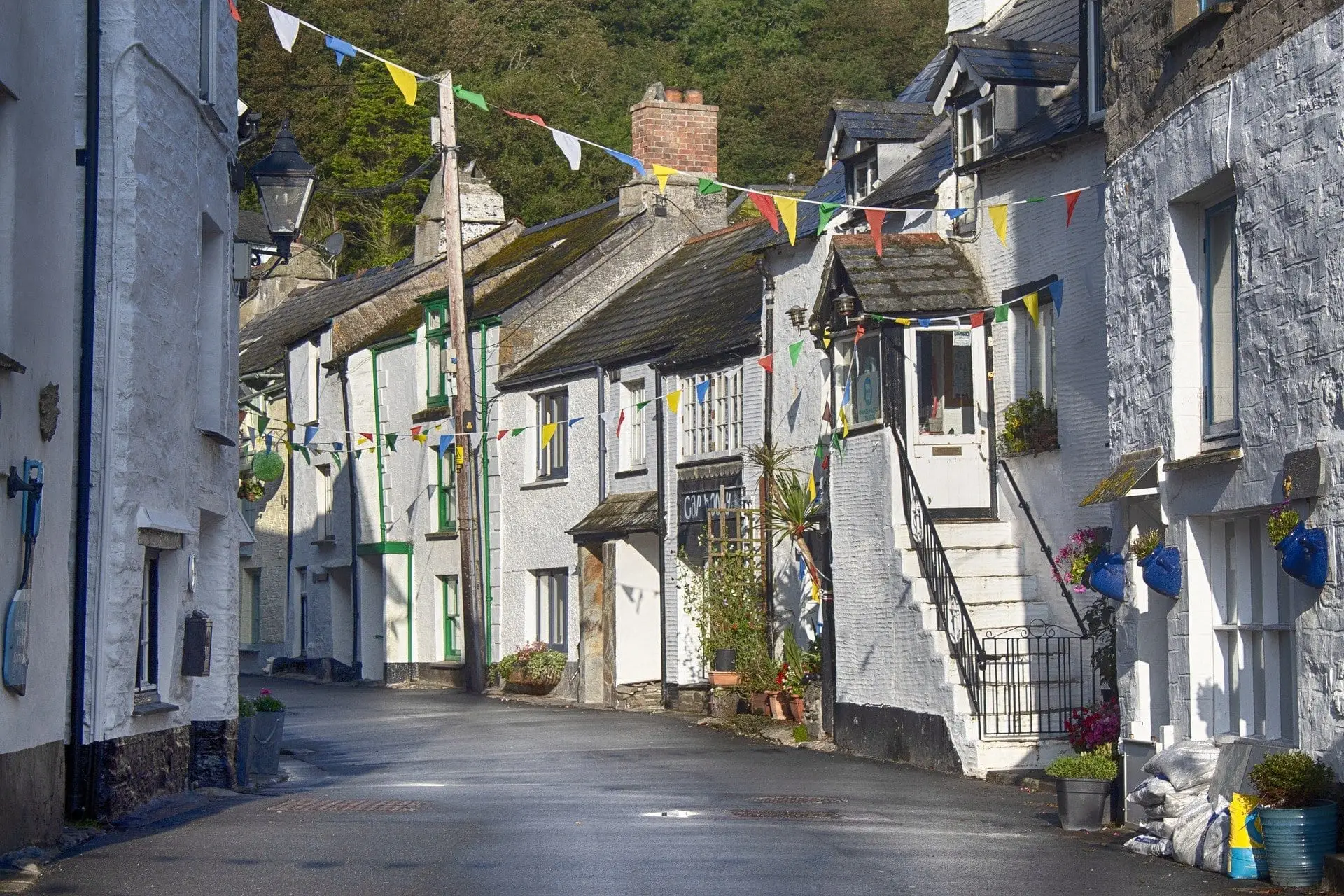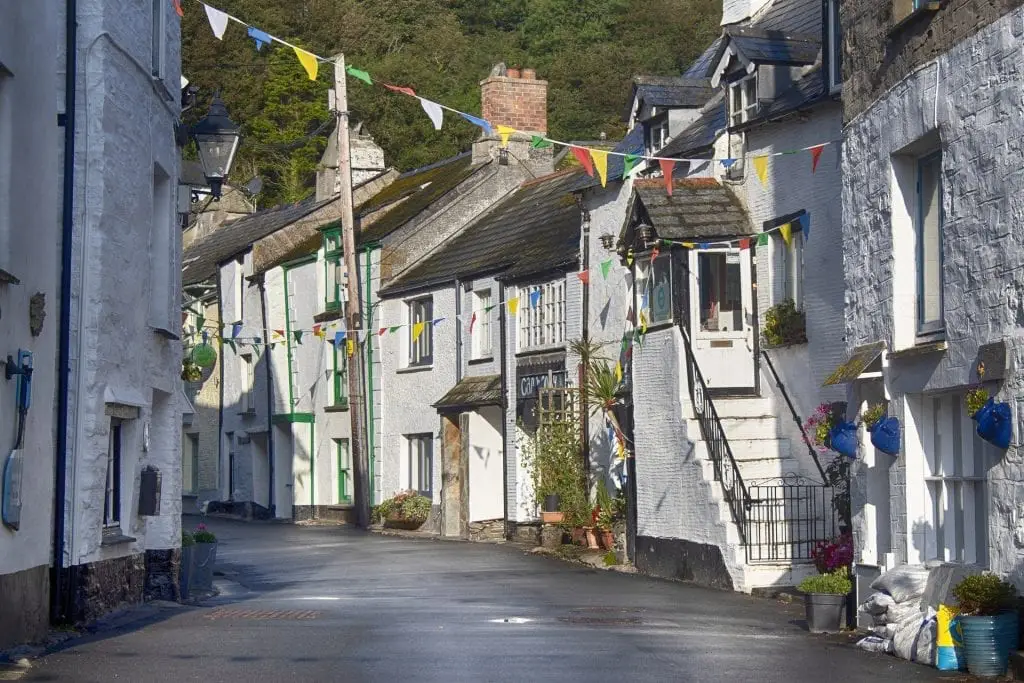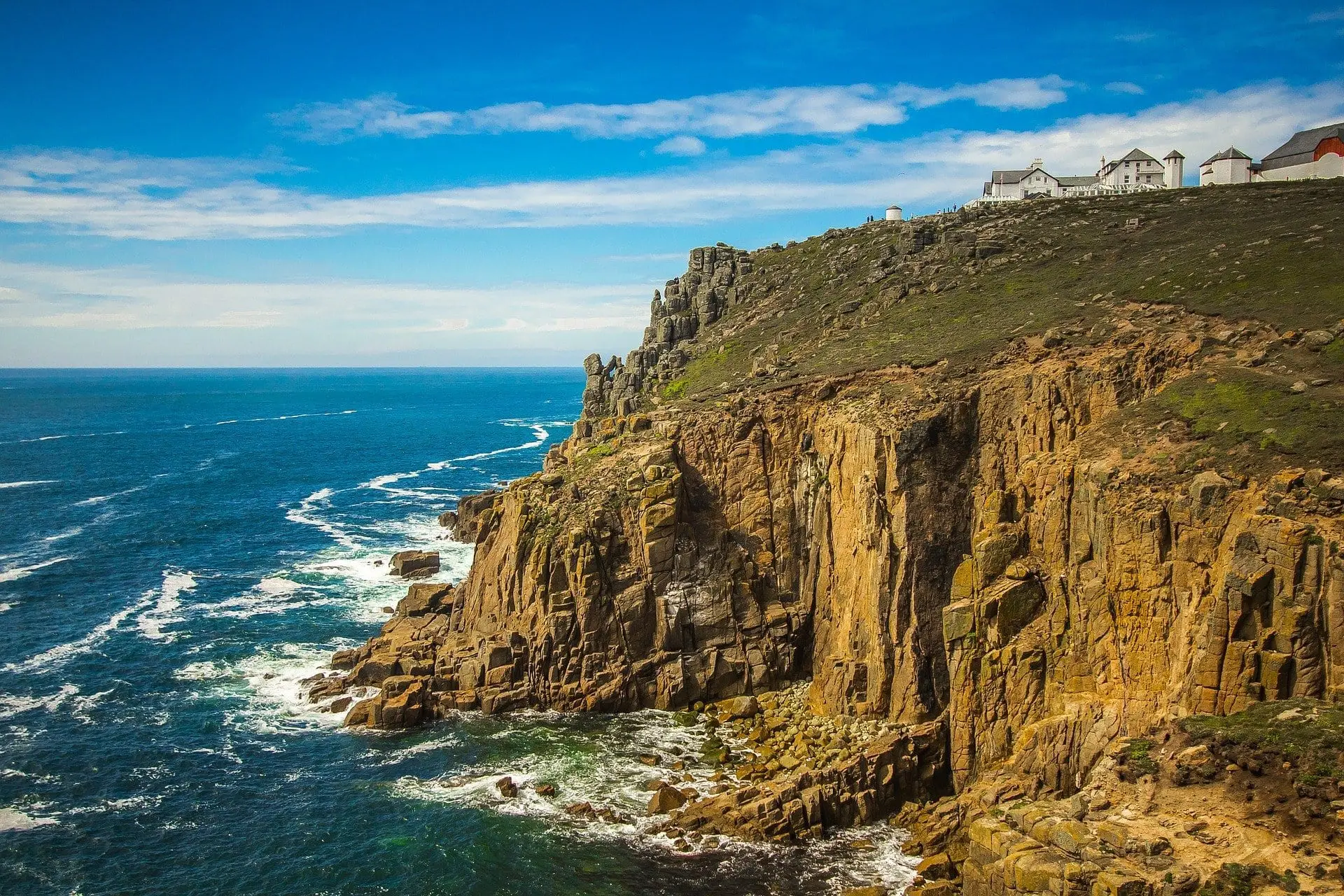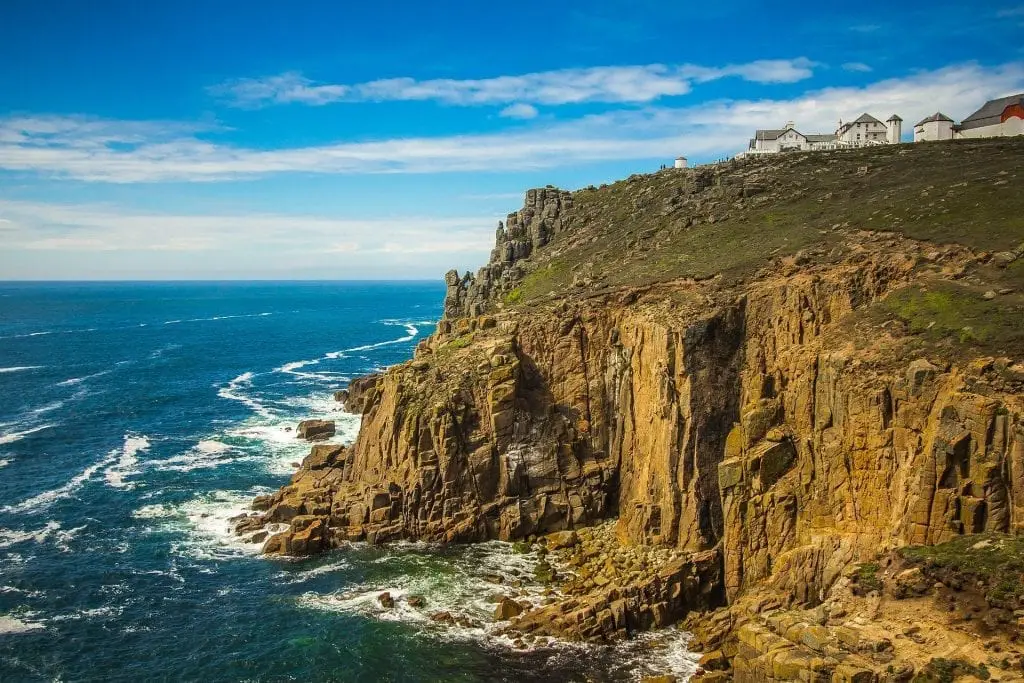 Near the northeast edge of Cornwall is Bude, known for its many beaches. Worth a visit is the Bude Sea Pool, tidal swimming pool. The pool is partially man-made and partially natural and allows swimmers to enjoy swimming in the Atlantic Ocean without the dangerous currents. 
Along the north coast in Tintagel is St Nectan's Glen. There are three waterfalls, and the largest is called St Nectan's Kieve. The water near the falls is shallow, and wellies are provided if visitors want to wade into the water to get a better view. Many people believe that the waters are healing and will leave offerings near the water.