Unbeatable Hire Investors – How We Can Help
Are you an unbeatable hire investor and wondering what you can do next?
Since the demise of Unbeatable hire Ltd and the take over of the company by Vaaroom Motorhome Hire or Vaaroom Ltd, we have been helping a number of their ex  investors who are wondering what to do next.
Below are a number of ways that we can help.
Collection of your motorhome from any of their depots
Storage of your motorhome in our secure storage facility whilst you decide on your next step.
A full assessment of the vehicle – chassis, engine, habitation area.
A current valuation of the motorhome.
We can sell it for you, we can add it to our rental fleet to give you a continued income or we can deliver it to a destination of your choice.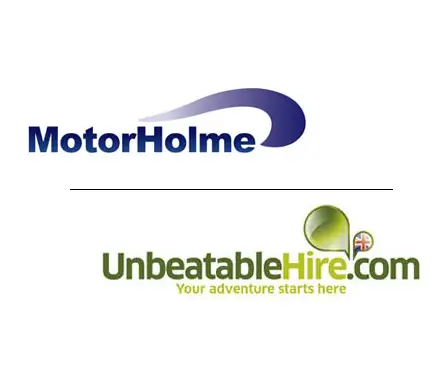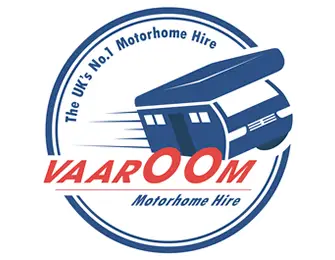 The logos to the left are associated with Unbeatable Hire Ltd.  Vaaroom is the new company formed by the purchaser of Unbeatable Hire Ltd after it collapsed. 
If you have been affected by this, why not get in touch.  We would be happy to help in any way we possibly can.
So far we have helped a particular ex unbeatable hire investor rent out their vehicle and sell it at the end of the season.  This investor has since reinvested with us directly on a chattel mortgage basis however there are 2 potential ways you can invest with us to make an income.
Email us for more information if you would like us to help at info@lunamotorhomehire.co.uk
Collect my Motorhome from Unbeatable Hire
Depending on the situation with your vehicle, you may be hundreds of miles away.  You will have to consider things like road tax, insurance and an MOT.  
We can possible assist by collecting it for you or arranging for it to be collected by one of our trusted vehicle technicians.
We can collect your motorhome and store it for you at our secure facility with perimeter alarm and CCTV.  We have trade plates and motor trade insurance which allows us to overcome the road tax and insurance issue.
If you vehicle does require an MOT this would need to be done before the vehicle is driven back to us which we can arrange for you.
Full assessment and valuation of your motorhome
When we have your motorhome on site with us we can carry out a full assessment of your motorhome and current market value appraisal.
This check will include a full habitation check, gas system, electrical check as well as a chassis, engine and bodywork inspection.
We have sold a number of motorhomes over the years and have access to motorhome valuation tools.  These are guides for the current market.  We also use our own knowledge of the market to value your motorhome.
Once we have had a full appraisal of your motorhome completed we will approach you with an offer on what we believe should be the next step for you and how you can get the most from your asset. 
Please don't forget that the market will be flooded with ex Unbeatable hire vehicles and there is a lot of stipulation as to what is happening with stolen vehicles etc.  We therefore would price accordingly to the market.  We would also include options for you to earn from your asset in the current climate.
We would like to know what you what to achieve from your asset.
Are you looking to sell your asset and try to recover some of your funds?
Are you looking to wait a while before you sell the asset so that we could potentially achieve more for it?
Would you like to use keep your motorhome?
Would you like to have use of your motorhome and still make some form of income from it?
Would you just like to have an income from the motorhome itself?
All of the above items are possible and we can help achieve your goal what ever it may be.
We will get your motorhome to you
Simply put. We will collect your motorhome, ensure its road legal and get it to you.  Our costs are £25 + VAT per hour from base to base.  Our base is located in Aylesbury, Buckinghamshire.
We sell your motorhome on your behalf
We have a chat about the value of your motorhome and the space for movement and put it on the market to sell. We want to achieve at least 7% plus VAT as our brokerage fee.
By doing this, we can allow for any part exchange for us to deal with if we so wished.
Basically, once we have sold the vehicle you will be paid immediately.  We will take care of advertising costs and we can offer finance too. 
To protect the buyer, we will be able to offer a 12 month warranty supplied by us.
We own Luna Motorhome Hire, a family run company based in Aylesbury, Buckinghamshire.  Since 2017 we started with 1 motorhome and grew the fleet through various methods such personal investment, loans and investment.  We have since run a fleet of 10 motorhomes and are looking to grow this year on year until we reach a stage that we can still guarantee the customer care our customers want each and every time they hire a motorhome from us.
Our motorhomes are owned by us and a couple of investors.  We also run a 50/50 scheme to which the motorhomes are owned privately and the owners receive an income.
Our scheme takes away many of the problems that arise with motorhome ownership such as storage, servicing, prep, cleaning, valeting and so on.
The owner is able to use the motorhome when ever they so wish, they just collect it from us and return it to us on mutually agreed dates so that we are able to ensure the vehicle is available for hire too.
One or 2 of our customers never use the vehicle and just enjoy the income.
The motorhomes we would consider hiring out currently would be 2018, 2019, 2020 and 2021 models. Anything older than this would likely not be considered for hire.  Condition and the happiness of our customers is very important to us just as much as we like to keep our motorhome scheme customers happy too.
Who we are and why we are different
As stated before, Luna motorhome hire is a family run company with plans for the future.
Any time we spend with our customers, investors or motorhome hire scheme to us is about building a relationship for the future. Some we even become friends with.
Our Investment scheme does run a chattel mortgage type senario. We also have a motorhome rental scheme where you own the asset and simply lend it to us to hire out on your behalf. This basically means that if our company was to go into administration for any reason, you would have clear title over the motorhome and would be able to pick it up at any time.
How does our 50/50 scheme work?
Instead of a monthly return you will take the motorhome income for the season, deduct the VAT, the cost of insurance which would be roughly £25 per day whilst on hire, deduct a fixed cleaning fee post hire and share the profit 50/50 with you.  This means that you will earn roughly on a £12,000 season approximately £3300.
If you chose to use the motorhome more, you will likely see a reduction in income and we don't set a minimum income.  The onus is on Luna Motorhome Hire to ensure that we have your vehicle out ready for rental.
Another big difference between us and the Unbeatable Hire model is that we include everything in our costs such as insurance, pots, pans, outdoor furniture etc.  We charge extra for bedding and second drivers.  We also charge extra to cover going to Europe and taking dogs. 
We charge £1000 security deposit to customers.
We want to be a business that we can be proud of and we invite you to come along with us on this journey.