Campervan Hire - A Review of the Weinsberg 540MQ
When it comes to campervan's this particular one has been built with style in mind whilst trying to fit in everything it possibly can without compromising the experience of travelling in a compact campervan.
As you enter the campervan the first thing you see is the quality and design of the interior build.  Its clever deign enables you to store oodles of things.  You can easily commit to a week in this vehicle as a couple or family.  With 2 double beds to choose from you can decide whether you want to sleep up in the roof or down on the double bed below.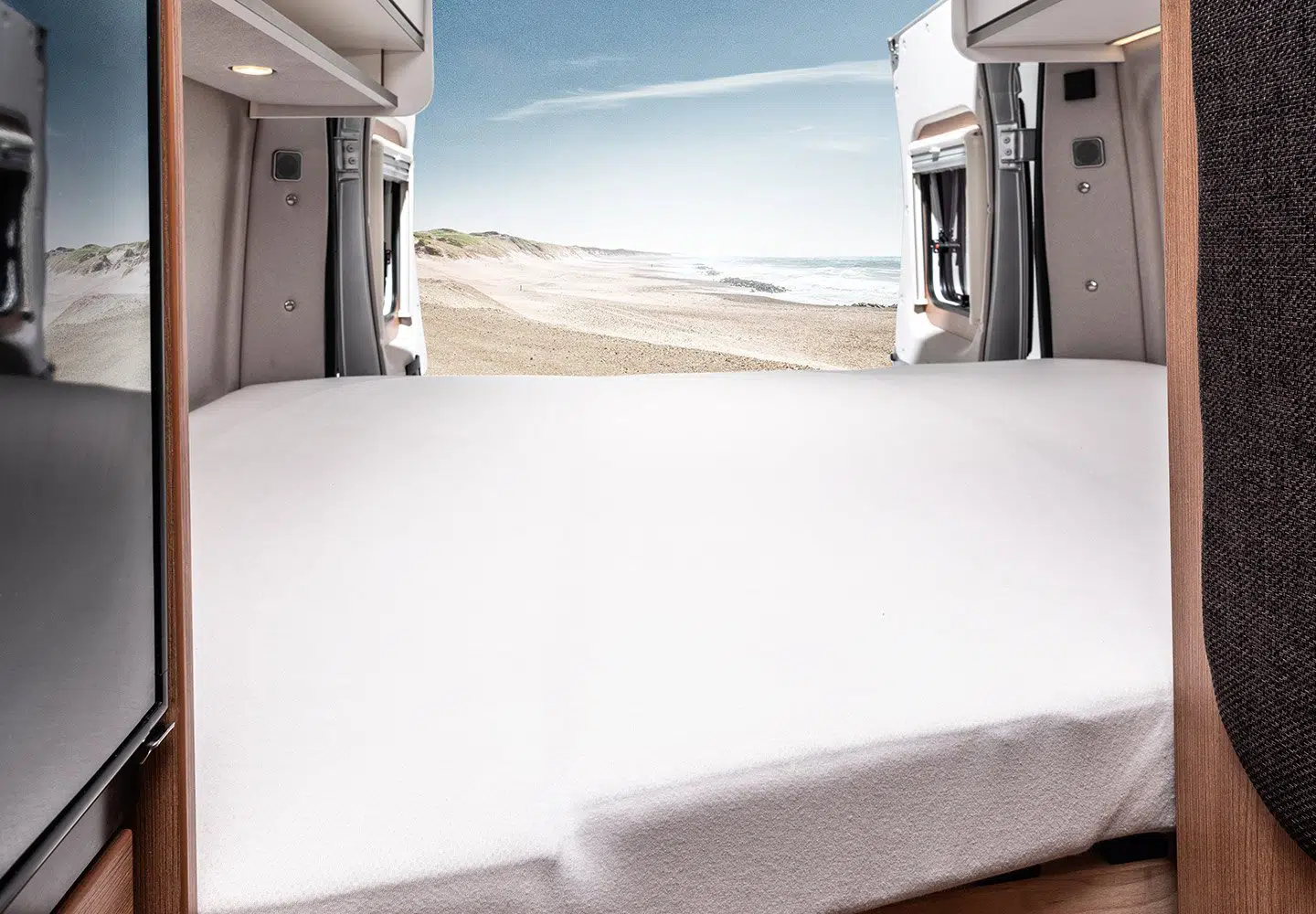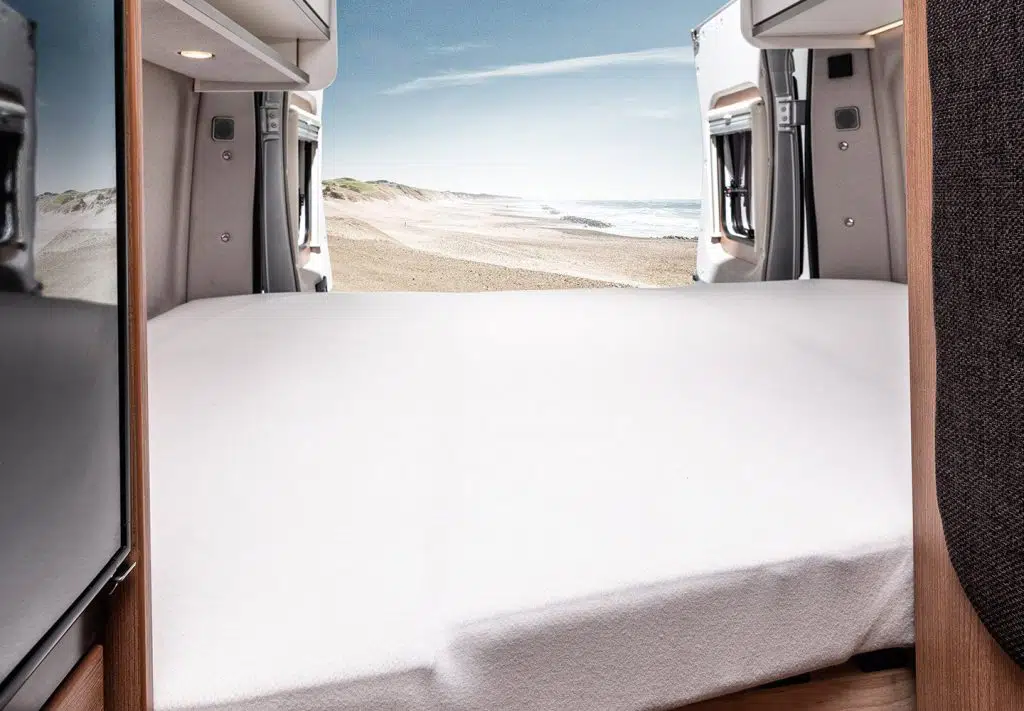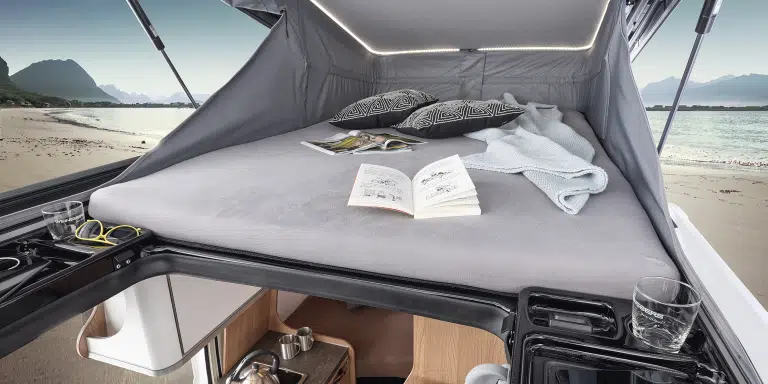 The Beds.  Having slept on the rear double bed we found that the sleeping area was big enough for 2 adults.  being above 5ft 10 you may find that you wish to sleep in the pop up roof as this space offers a longer double sized bed.
The mattresses are firm yet comfortable.
Kitchen. The kitchen provides a 2 burner hob and a sink located just on the inside of the side door.  There is a fridge powered by electric only, so make sure you have hook up wherever you are going.
The washroom. Now, this isn't the biggest washroom, however it serves its purpose.  The toilet comfortably sits most humans whilst the shower offers plenty of room for a rub down and rinse, however bending over is probably a no no.  
Its well designed.  Plenty of cubby holes and places to store things which you would not expect.
Seating. The seating area is compact so we would recommend taking some outdoor seating, however, when inside the vehicle, the forward facing seats in the rear are comfortable and the front drivers seat and passenger seat swivel round for a socially acceptable dining area.
Storage. Plenty of cupboard space if you pack neatly and the space under the rear bed (which can also be hitched up) offers enough room for you to store a number of bags if required.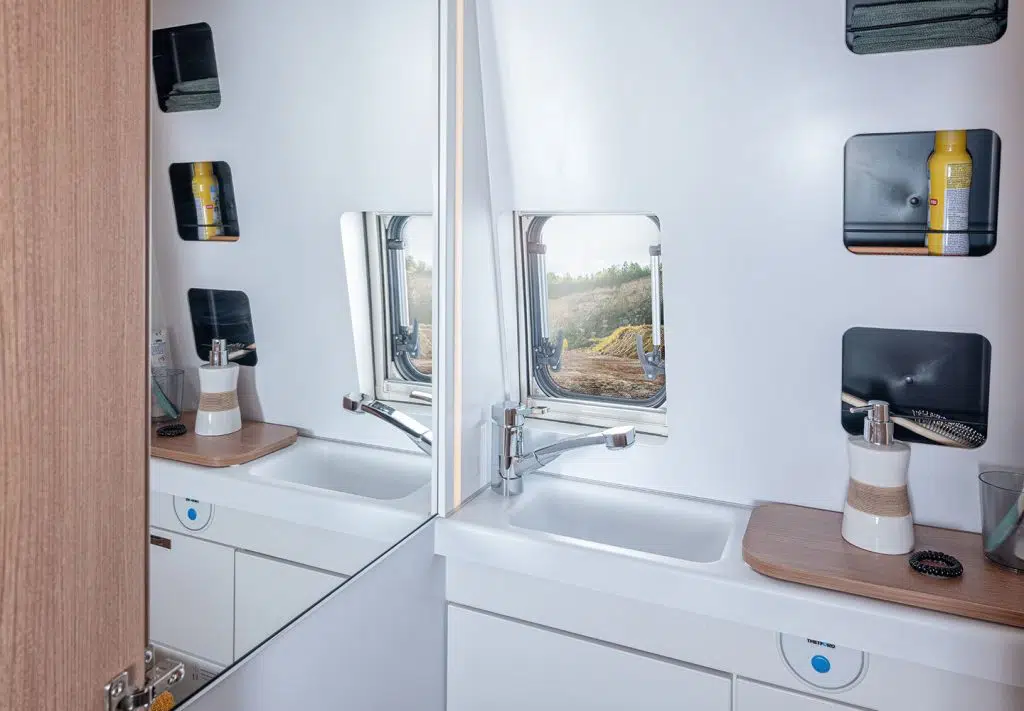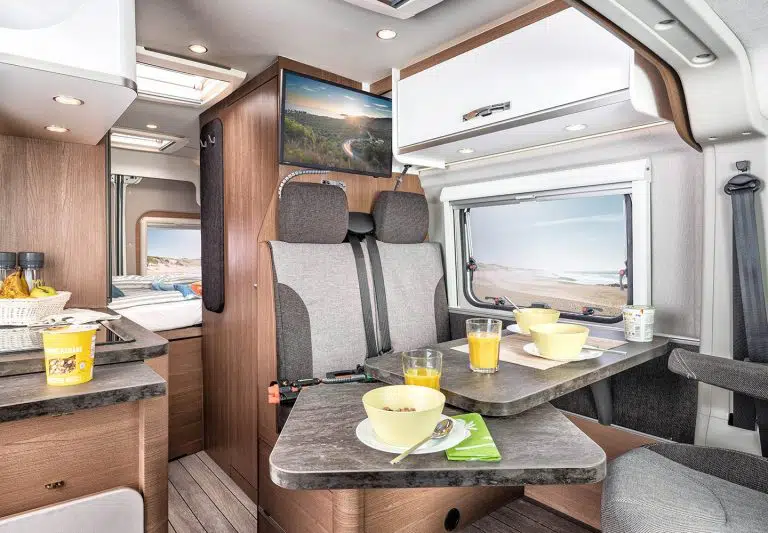 This campervan has everything you would expect and more. Its perfect for long weekends and for trips up to a week long if you are travelling as a foursome.  We believe that if you are taking a longer trip, it would be wise for no more than a couple to stay in the vehicle as you may find you are tripping over each other.
Overall, totally recommend taking this campervan hire throughout the UK or into Europe.