2 Berth Campervan Hire Auto-Trail V Line 610 SE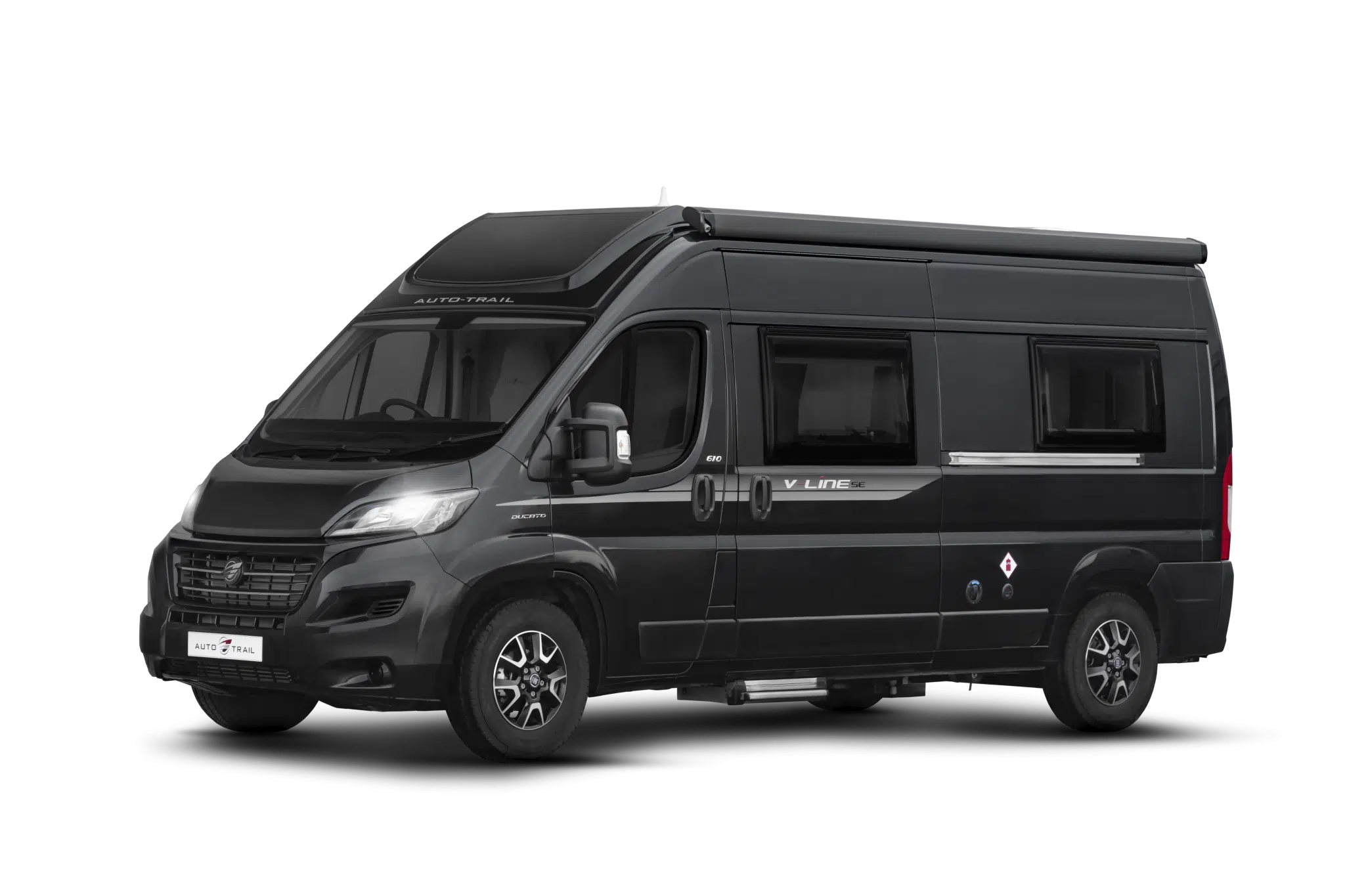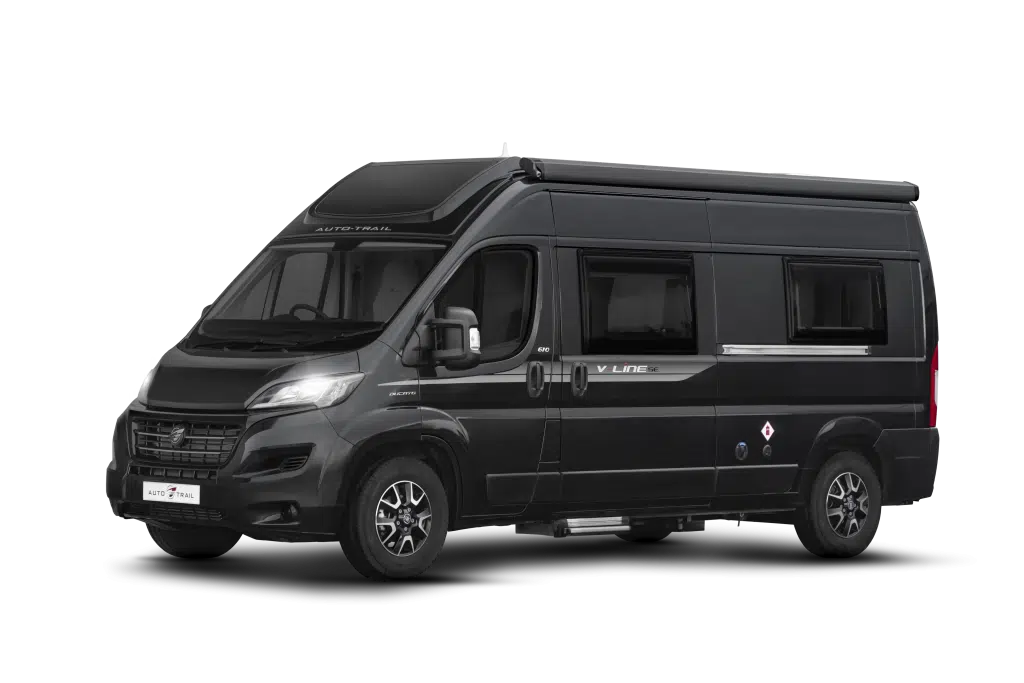 Are you ready to embark on unforgettable adventures, explore new horizons, and create lasting memories? The Auto-Trail 610 SE Campervan hire is your ticket to freedom and adventure on the road. Designed to offer comfort, versatility, and unmatched style, this campervan is the perfect companion for your next journey. Luna Motorhome Hire proudly presents the Auto-Trail 610 SE, allowing you to "Try Before You Buy" and experience the benefits of this exceptional campervan.
The Perks of Auto-Trail 610 SE Campervan Hire:
Opulent Comfort: Revel in the lap of luxury inside the 610 SE, where plush seating and premium materials create an inviting ambiance for your travels.

Versatile Living Spaces: This campervan provides adaptable living spaces, encompassing a well-appointed kitchenette, snug sleeping quarters, and a commodious lounge area. Whether you're whipping up a meal, unwinding, or catching some shut-eye, the Auto-Trail 610 SE accommodates your needs.

Exceptional Storage: Extensive storage ensures that you can tote all your essential gear and provisions while preserving comfort. Bring along everything you require for your excursion and more.

Effortless Handling: With its compact size and maneuverability, the 610 SE is perfect for both novices and seasoned campervan aficionados. Navigating winding roads and parking in tight spaces becomes a breeze.

Contemporary Amenities: Stay connected and entertained with modern amenities like USB ports, Bluetooth connectivity, and a top-tier entertainment system. You'll have all the conveniences for a comfortable and enjoyable journey.

What is on board: You will find all the usual expectations of a great campervan.  On board toilet and shower, hob, oven and grill as well as a 3 way fridge with small freezer compartment.  Beyond this, we have provided everything you will need for your perfect campervan hire trip.  On board you will find basic kitchen equipment, a Smart TV, sheets for bedding, electric hook up cable and a water hose to fill up with.  You will also find a small broom and dustpan.
Discover the Auto-Trail 610 SE with Luna Motorhome Hire
At Luna Motorhome Hire, we recognize that purchasing a campervan is a substantial commitment. That's why we present you with the chance to "Try Before You Buy" the Auto-Trail 610 SE through our campervan hire service. Here's why opting for campervan hire with us is a savvy choice:
Firsthand Experience: Campervan hire allows you to personally experience the Auto-Trail 610 SE. Get a feel for its features, amenities, and handling before making a long-term investment.

No Lengthy Commitments: Revel in the benefits of campervan life without a protracted financial obligation. Rent for a weekend, a week, or more, depending on your requirements.

Expert Guidance: Our seasoned team will furnish you with comprehensive information to ensure you make the most of your campervan adventure. We'll ensure you're well-acquainted with the vehicle's features and systems.

Explore Different Models: Explore a diverse range of campervans and motorhomes in our fleet. Discover the one that aligns best with your travel preferences and needs.
Your Adventure Awaits
Don't delay in experiencing the liberty and excitement that the Auto-Trail 610 SE Campervan hire offers. Through Luna Motorhome Hire, you can "Try Before You Buy" and embark on a journey of a lifetime. Commence planning your upcoming adventure now and unearth the boundless possibilities that await you on the open road with the Auto-Trail 610 SE Campervan hire.
If you wish to see a full breakdown of this vehicle with a full dealer list if you are looking to buy, check out our friends at Auto-Trail for more information.
More info about your Campervan
Berth (Sleeps) – 2

Double beds x1 or 2 X Single beds

Bunk beds N/A

Shower & toilet

Hot & cold running water

On-board heating system 

Fridge/Freezer

Oven and Grill

Hob 

Window blinds and flyscreens 

External profile – Campervan Conversion – Fiat Ducato – Manual

Adblue required – Yes

Cab stereo system. Apple and Android Car Play

Airbags Dual Front airbags

ABS

Electric windows (cab only)

Central locking (cab only)

Habitation battery 

RHD

Certified seats 2

Cab seats swivel – Yes

240v plug sockets x2 (only able to use when hooked up to electric)

USB points x1